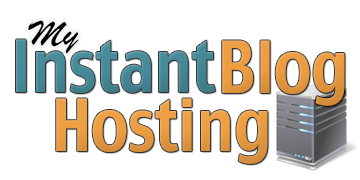 MyInstantBlog Hosting isn't just your average hosting service!
When you sign up for MyInstantBlog Hosting you're signing up for an entire WordPress Success System!
The primary benefit of a MyInstantBlog hosted WordPress site is the monthly included licenses* for high end plugin tools such as BloggingToolBox and MyInstantTheme For Business, and so much more! Annual subscribers get access to Multimedia Toolbox!
These expert tools and software combined with Rock Solid dependable cloud based hosting make this the most advanced and affordable WordPress system in the world!
Standard

$

30

per month

Personal

2 GB
5 GB
10
5
2
Professional

$

50

per month

Business

5 GB
10 GB
50
10
5
Enterprise

$

70

per month

Professional

10 GB
20 GB
Unlimited
20
10
$

300

per year

20 Conversions
$

500

per year

40 Conversions
$

700

per year

60 Conversions
$15 / monthly

$5 / monthly

$10 / monthly

$5 / monthly

$10 / monthly

$5 / monthly

$99 / yearly
*Licenses for products such as BloggingToolBox, MyInstantTheme, and MultimediaToolbox are only valid as long as a monthly or annual subscription is maintained. Licenses can not be transferred off of the service or used anywhere other than a site hosted withing the MyInstantBlog hosting system. Additional off hosting licenses can be purchased on this site.